Argento Reserva Malbec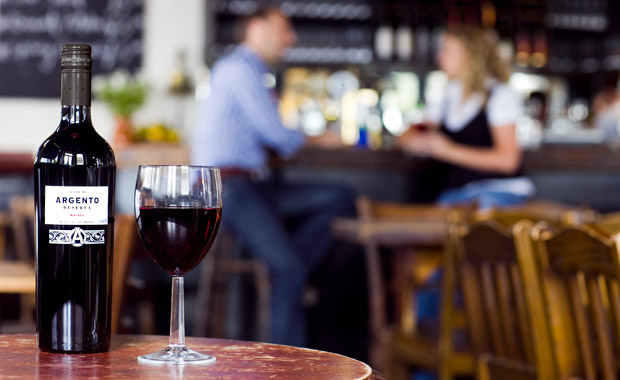 This superb Malbec has a deep purple color and offers concentrated aromas of plums, black cherries and notes of violet. The jammy plum and red fruit flavors are rounded off perfectly by soft, supple tannins.
Winemaking Notes
100% Malbec sourced from our high altitude vineyards (2300ft to 4300ft above sea level) throughout Maipú, Luján de Cuyo, San Carlos, Tunuyán in Mendoza is fermented into stainless steel tanks at 77-82°C for 10-12 days. Maturation takes place in French (75%) and American (25%) oak for 9 months prior to bottling.
Wine Production Stats
Alcohol: 13.9%
Total Acidity: 5.5g/L
Residual Sugar: 2.0 g/l
pH: 3.72
2009 Harvest Report
The winter of 2008 was quite mild compared to previous years; there was barely any frost or heavy rain. Although there was no snow at the foothills, snow and rain precipitation in the mountains ensured enough water for irrigation during spring and summer. Blooming started in late September in some areas, but generally happened in October. A minor late frost occurred in October slightly affected the yields in some areas. At the end of the spring there was some rain which consequently brought a cooling impact at the beginning of the summer; this allowed a good development of the canopy.
Summer was hot and dry; however there were some hail storms that caused damage especially in the East and South regions of Mendoza, and in Cafayate. Overall temperatures were high, and although there were wide diurnal variations, night temperature was comparatively higher than previous years. The weather stayed dry from December onwards, only one rainfall was recorded in February and there was no rain at all during harvest time. The high temperatures in autumn brought forward the beginning of harvest by one to two weeks. The dryness of the season allowed viticulturalists to plan picking rationally according to the conditions in each different wine region. Fermentations were exceptional due to the optimum condition of the grapes. Reserva Malbecs showed exceptional color and feeling in the mouth, being slightly longer than usual.
In general terms, the harvest was 20% lower than expected in quantity, 25% less compared to historical figures. But in regards to high-end grapes the amount picked was average. In general the 2009 vintage shows great aromatics, round tannins good concentration and excellent colour. Alcohol levels are slightly higher due to the high temperatures experienced by the berries. The present vintage can be compared to 2004, but is fair to say that 2009 wines show better structure and finesse.
90 Points - Editors' Choice
Wine Enthusiast
"Argento has found its calling with this wine, by far the best to date from this label. It's deep and pure, with raisin, blackberry, spice and vanilla on the nose. Super solid and lush, with layered flavors of jammy berry, coffee and chocolate. Holds all its form on the finish; excellent vino for the dollar. Imported by Lion Nathan USA, Inc."
- Michael Schachner (2009 vintage)
- May 2011
87 points
Robert Parker's Wine Advocate
"The 2008 Malbec Reserva spent 9 months in French and American oak. It has more aromatic complexity as well as greater depth and concentration. It is a solid effort for drinking over the next 5-6 years."
- Jay Miller (2008 vintage)
- August 2009